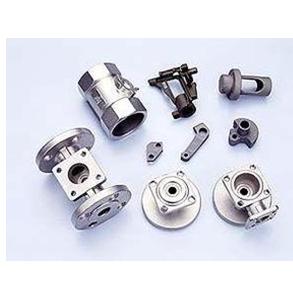 With the improvement of people's living standards and improvement of housing conditions, it is determined that door locks will inevitably become the leader in the lock market. And more and more of these locks pattern, quality requirements are getting higher and higher.

With the improvement of living standards and people's awareness of prevention, the demand for high-end preventive locks has continued to increase. According to Luo Baihui, chief information officer of Jinmoji Power Grid, high-tech products such as biometrics and electronic technology in the consumer market of locks are currently at a blank stage, but the desire of consumers in this area is showing a demand of 40 per year. %growth of. In 2012, China's domestic lock market's share of high-tech products such as biometrics and electronic technologies reached 8 billion US dollars and totaled more than 80 million sets, which is definitely an attractive big cake.

The core technology of high-end locks is in the hands of foreign manufacturers. In recent years, high-end electronic locks such as IC cards, TM cards, fingerprint locks and other core electronic components have been imported from abroad, making China's high-end locks limited in terms of price and performance expansion.

Some high-end hotels, hotels and other locks rely mainly on imports, domestic luxury lock market is still controlled by foreign locks.

Now, it is the time when the domestic lock industry has turned to technology, high-end, and intelligent systems to make profits.

Locks companies need innovative brands to seize the market: In recent years, China's lock-making enterprises have increased the development of high-end lock products, such as Yantai Sanhuan Lock Group, Shandong Jinfeng Group, Zhongshan Huafeng Lock Co., Ltd., etc. In order to take the initiative to refer to European and American standards for production, independent innovation technologies are emerging, and there are obvious advantages in domestic and foreign markets.

At the same time, foreign famous lock companies such as the United States, Italy, Germany, Japan, Canada, and South Korea have accelerated their entry into the Chinese market, and local brands and foreign brands are facing a positive confrontation in the premium lock market. Whoever achieves the upgrade can get the biggest cake.

A lock may seem simple, but it must be completed through 110 processes. The lock industry is not only a traditional industry, but also has a close connection with high technology. Today, with the rapid development of lockmaking technology, it does not possess advanced equipment and design standards, and does not possess one. It is very difficult for enterprises to lead the industry in the collection of highly qualified professionals.

On the whole, China's lock industry is lagging behind advanced foreign technologies, and lock manufacturers are mainly small and medium-sized enterprises. The low-level redundant construction is serious.

Some small-sized enterprises are behind in the purely mechanical manufacturing stage. They are still far away from the new type of locks that integrate light, machine and electricity. This has brought difficulties to the whole lock-making industry. The high open rate of locks and the lack of prevention also caused dissatisfaction among many consumers.

At present, the competitiveness of many domestic lock-making companies comes from low-cost, price wars are in full swing, the profits of the lock industry are getting thinner, and some low-value padlocks need dozens of production processes to produce, but a lock Only a few cents of profit. Senior industry insiders believe that the lock-making industry urgently needs upgrading of technology and industry and updating the brand innovation model.

Innovation in the lock industry requires companies to change their concepts, change ideas based on imitation, master independent technologies, increase investment in equipment, technology, R&D, and patent innovation, increase product technology content, and increase product differentiation.

At the same time, companies should focus on promoting brand awareness and implementing brand strategy in order to change their position, grab high-end market share, and promote healthy and rapid development of the industry.

Many lock companies are in the process of scouring the first barrel of gold and have no time to care about nurturing the brand. The time is short and the starting point is low. Compared with foreign brands that have a hundred years of history, young Chinese brands are not naturally strong enough.

The power of the domestic lock industry to inject science and technology is gradually moving towards high-grade and intelligent development. The profit is predictable. Are you still hesitating?

With the continuous deepening of China's opening to the outside world, high-end construction has developed rapidly. The outlook for the premium lock market is optimistic. The market demand for high-end locks has also increased year by year, and the power of the brand will gradually emerge.

Polyvinyl Chloride (PVC) waterproof membrane is a new polymer waterproof membrane which is made from polyvinyl chloride resin, and mixed with plasticizer, filler, antioxygen, ultraviolet absorber and other auxiliaries. we adopts automatic mixing of raw material, double-screw extruder and delicate three-roller calender equipment in the PVC membrane production. PVC waterproof membrane features dimensional stability and high tensile strength, being a best choice for many civil and industrial projects. PVC waterproof membrane mainly falls into two categories: Homogeneous & Reinforced, each with different thickness specifications. Reinforced PVC waterproof membrane employs a fabric reinforced layer in the middle, it enhances the breaking and tear strength.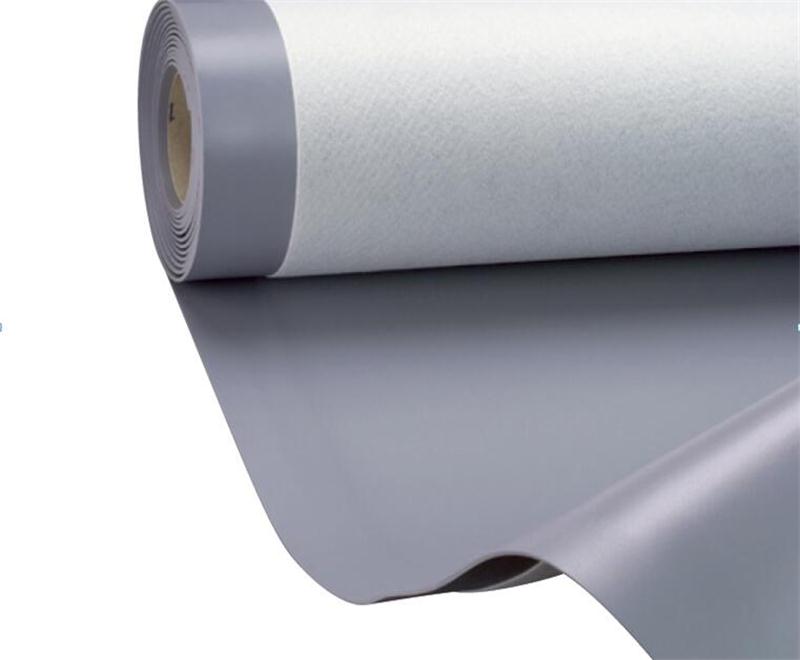 Features:
- Excellent performance in aging resistance, service life of 20 years for exposed use, and 50 years for non-exposed application
- High puncture and rooting resistance, especially suitable for planting roof system
- Easy installation and hot-air welding seam, environment friendly
- High tensile strength and elongation, size stability
- Good plasticity, convenient for detailing and coners installation
- Inherently fire resistant

Performance Characteristics:


Anti-aging , high plasticity , root system penetration resistance , inflaming retarding , environmental protection stain resistance , high tensile strength ,good elongation , excellent dimensional stability , and less cost.


Executive Standard:


GB18173.1-2012 GB12952-2011


Specification:


Thickness: 1.0-2.0mm Width: 2m

Application:

It' s suitable for industry and construction various roofing waterproofing ,basement , reservoirs , dams , highw ay tunnels , railway tunnel , civil air defense projects , grain depot , landfill , wastewater treatment construction waterproofing etc.
Technical Data:
ASTM Standard D-4434/D-4434M ASTM Standard for PVC Sheet Roofing

No.

Item

Specification

Type II

Type III

Type IV

1

Overall thickness of PVC sheet, min, mm (in.)

1.14 (0.045)

1.14 (0.045)

0.91 (0.036)

2

Thickness over scrim, min. mm (in.)A

0.40 (0.016)

0.40 (0.016)

0.40 (0.016)

3

Tensile strength at break, min, MPa (psi):

Machine direction

10.3 (1500)

...

...

Cross-machine direction

10.4 (1500)

...

...

4

Breaking strength, min, kN/m (lbf/in.)

...

35 (200)

48 (275)

5

Elongation at break, min, %

Machine direction

250

15B

25B

Cross-machine direction

220

15B

25B

6

Seam strength, min, % of tensile or breaking strength

75

75

75

7

Retention of properties after heat aging

Tensile strength, min, % of original

90

...

...

Breaking strength, min, % of original

...

90

90

Elongation, min, % of original

90

90

90

8

Tear resistance, min, N (lbf)

45.0 (10.0)

...

...

9

Tearing strength, min, N (lbf)

...

200 (45.0)

400 (90.0)

10

Low temperature bend

pass

pass

pass

11

Accelerated weathering test

Cracking (73 magnification)

none

none

none

Crazing (73 magnification)

none

none

none

12

Linear dimensional change, max, %

0.1

0.5

0.5

13

Change in weight after immersion in water, max, %

±3.0

±3.0

±3.0

14

Static Puncture Resistance

pass

pass

pass

15

Dynamic Puncture Resistance

passC

passC

passC









PVC Waterproofing Roll Material

Pvc Waterproofing Roll Material,Flexible Pvc Material Waterproof Roll,Pvc Sheet Rolls For Waterproofing,Pvc Waterproof Roll Membrane Material

Shandong Tianhai New Materials Engineering Co., Ltd , https://www.chinatinhy.com